Vehicle Type:
Currently displaying all vehicle types
Your Tyre Size:
Currently displaying all tyre sizes
Goodyear offers drivers the most durable, high-performing tyres no matter what vehicle you drive. Whether you are looking for tyres for comfort, sports performance, off road, heavy industrial vehicles or commercial vehicles, you'll always find a great option in our range. To find the perfect tyre for your vehicle simply complete the above Vehicle Type field or Tyre Size field. Alternatively, you can browse our full range of quality tyres below.

Passenger
Fuel Economy

Grip Performance

Handling Performance
You'll enjoy exceptional handling on most driving surfaces, with outstanding performance in the wet, with the Goodyear Integrity.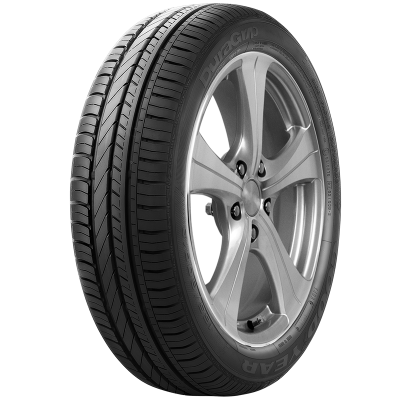 Passenger
Handling Performance

Wet Performance
Delivers excellent handling and performance in a variety of conditions.

Passenger
Handling Performance

Wet Performance
A stylish everyday tyre, the GT3 combines low noise comfort with the revolutionary Bubble Blade Technology for improved traction.